Artist Roster
The below artists are part of WOMPP booking agency roster and are available for live performances, showcases and sync opportunities. Please contact admin@wompp.com.au for further enquiries or use the online booking form on this page.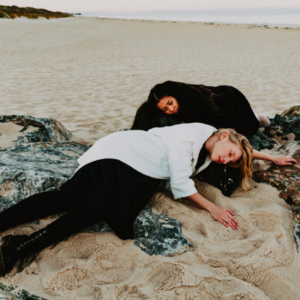 Hi. Ok, Sorry.
Hi. Ok, Sorry. are an experimental electronic duo from Perth, WA. Using analogue synthesisers as performance tools, the duo creates mesmerising rhythmic tracks with an immersive presence. Eucalypt Music has described their style as "a refreshing take on analogue synthesis [that] truly sounds like nothing else right now." Hi. Ok, Sorry. resist a formalist approach to music. Each performance is unconstrained, unique, and never to be repeated. Perth poet Alexis Late has described the duo as "Priestesses wielding machines." Hi. Ok, Sorry. have appeared on Ripe Music's guide to Australia's best music. In 2017 they released their first self-titled tape at Highgate Continental, and they have appeared on Ken Oath Records' relaxation mixtape Breathing Space. They have supported Feels for their Emerald EP launch and they have played alongside Erasers, Leafy Suburbs, Sage Pbbbt, Assad, and Michael Strong. Hi. Ok, Sorry. have also played in support of WOMPP, International Women's Day, and the Patricia Giles Centre for women and children affected by domestic violence. They have performed regularly at Bar Four5Nine and The Bird, and have played at the State Theatre of WA, The Rosemount, Spectrum Gallery, Babushka, Dada Records, Jack Rabbit Slims, and the Perth Artifactory.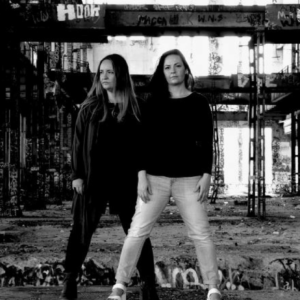 Alex and Yell
Aleksandra and Jelena Rnjak best known as ALEX AND YELL, are electronic musicians' recognised for their immersive synthesised stage performance and electronic atmospheric tracks. Reinventing an alternative way to looking at a DJ set, the sisters took it upon themselves to recreate a live club and festival performance vibe, using robust analogue synthesisers, drum machines, and an arsenal of plugins and tools controlled through Ableton Live. In 2017 they shared the stage with other Perth artists including Feels, Tobacco Rat and The Intenso Band that are also pushing new movements in the Perth electronic scene. Alex and Yell are also passionate supporters of the arts, engaging with community groups, including an RTR guest appearance, and participating in pursuits and campaigns with WOMPP. They also served as lead composers on Arteries by Ancestry and The Trembling Giant for The Blueroom Theatre Seasons in 2016-17. The artists have been working diligently throughout 2018 to complete an album and accompanying Live Set to be released at the end of the year.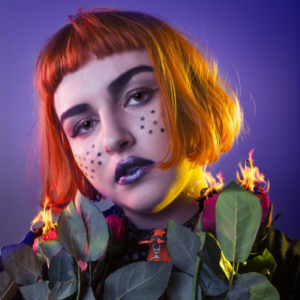 Kopano
Let go of the heartbreak and let freedom take over with KOPANO, a visionary female artist who combines powerful vocals with melodic synths and a driving beat to tell her story. Recently she has supported Banoffee, Confidence Man and Heaps Good Friends making a name for herself in the local Perth music scene by standing out from the crowd with her flaming orange hair and eccentric style. Inspired by David Bowie, Kimbra and Florence + The Machine she has been coined as an artist to watch by her peers and with an EP to be released in 2019 there will be more of her to come.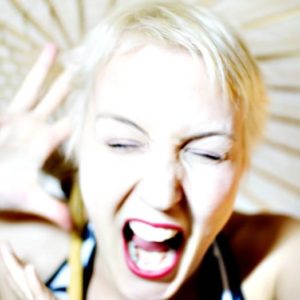 G*Rey
G*Rey is Perth's unique electro-French pop sound.
French-Australian songwriter and producer Geraldine Rey has led a life immersed in music and performance. It is indeed a calling and with that in mind, this musical venture places her at the forefront of proceedings whilst transcending her previous band experience and bringing Geraldine closer to her music than ever.
Her style is sweet, easy-listening, sexy and contemporary, yet with a bit of a retro sound.
Geraldine is an active member of WOMPP and participated in recent showcases of the label along with fellow WOMPP artists. She was lucky enough to duet a song with Joey Burns and Calexico band live at Fremantle Art Centre, supported Kim Churchill and Dan Sultan with her band Mambo Chic at the Global Beats & Eats Festival and supported French artists Marianne Dissard, Mélanie Pain (from Nouvelle Vague) and Émilie Simon in Perth during their Australian tour.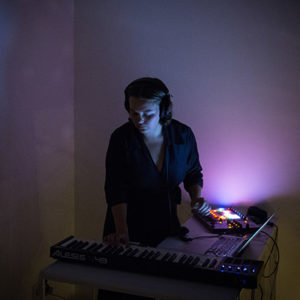 Elsewhere/Rebecca
Elsewhere/Rebecca (Rebecca Riggs-Bennett) is an emerging electronic music producer, sound artist and composer for different forms of performance. Her music is an almost otherworldly collection of ambient rhythms and dreamlike beats that playfully meet her own sound design and soundscape work. Rebecca's practice combines sound, music and audio with live performance to create alternative, unconventional and immersive experiences for her audiences.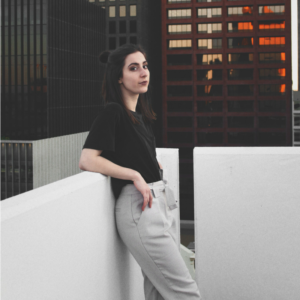 WYN
An up and coming producer/DJ in the Perth bass music scene, WYN has been playing hard-hitting and genre diverse sets at major venues almost every weekend since the launch of her project in mid-2016. Nightclubs Ambar, Capitol, Villa, Flyrite and Jack Rabbits Slim's, as well as Sets on the Beach and Falls Festival, are just a few of the venues that have played host to WYN's dark melodic mixes and soul shaking subs. A lover of glitchy beats, soulful vibes and unique sound design, WYN has been knuckling down to work on a series of original productions. Her debut single, 'Never Be', released in January 2018, encapsulates the breadth of musical diversity she has been inspired by, and foreshadows some huge actions to come from the young producer.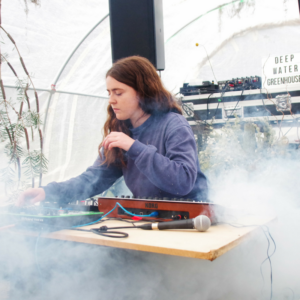 Lana Rothnie
Lana Rothnie is a vocalist who uses synthesisers and drum machines to evoke a unique soundscape inspired by stories of struggle and abstraction. The combination of vocal jazz training at WAAPA and a love for dance music has driven Lana to play in venues around Perth and has toured over east supporting various artists in Canberra, Sydney and frequently in Melbourne. Lana has supported touring acts such as Laurel Halo, Chela and Gum.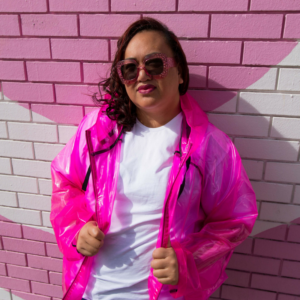 Hyclass
Perth's most sought-after female hip-hop artist Susan Tuialii otherwise known around town as Hyclass has got a tremendous amount of soul intertwined with copious amounts of flavour.
Described as 'Perth's very own show stopper' over the years this outstanding MC has built a strong presence amongst the local music scene. Hyclass has made special appearances at Groovin The Moo Festival 2018, Fairbridge Festival 2018 & RTR Winter Music Festival 2018 as well as supporting JessB (NZ), Horrorshow, Split Syndicate, Marksman Lloyd, Strictly DT and POW! Negro.
Regularly performing with local jazz/hip-hop 8- piece Premiss, Hyclass was featured on their debut self-titled 9 track EP in 2016. Performing with the prestige collective led her to perform with the WA Youth Jazz Orchestra for a showcase collaboration at Perth Fringe Festival, 2017.
The vibrant individual has also recently wrapped up her debut performance at Perth's Fringe Festival 2018 for the highly popular play 'SUGAR' that had an extremely successful first run in selling out 11 consecutive shows. As Hyclass continues to grow and experiment with different mediums of performance art there is no doubt her first love is music. As we slowly roll out of 2018 and into 2019, stay tuned for a fresh release on the horizon as well as a bunch of new material from the world-class, Hyclass.